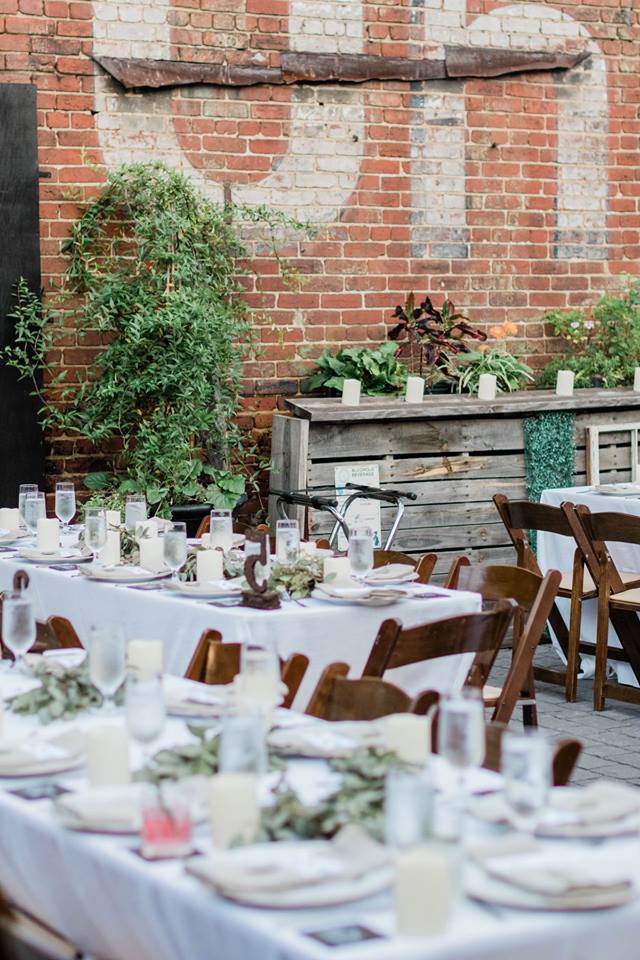 As a recently married woman, I felt obliged to write this article, to sum up everything that I wish someone had told me when I was planning the most incredible day of my life. My wedding planning experience was a bit bumpy to say the least. However, I did find ways to enjoy the process which motivated me to be an event planner! So here I am, sitting you down and sharing what I wish I had known when I was planning my wedding.
I did everything by myself and was very proud of it, especially because it was a destination wedding. However, I was also alone with the problems that arose. I wished I had someone who'd just sit me down and give a little perspective.
POINT OF CONTACT
One of the most vivid memories from my wedding day is a waiter coming up to me during the sunset photo shoot asking how many people would come to the second day (yes, weddings in Poland last 2 days). I was so shocked when he interrupted our photos to talk details. That's when I realized that I should have hired a planner for the day of. Since I was the person communicating with all the vendors up to our wedding day, it was only normal that they would come to me when they had questions like this. I just wish someone had told me things like this would come up on the day of, regardless of how much work I put in during the planning process.
INSECURITIES
I remember being very insecure about my body and obsessing about my weight. The truth is, nobody is focusing on that. My dress made me feel like the most beautiful girl in the world and the sight of my fiancé crying during our first look was one of the most beautiful moments at my wedding and I'll always remember that. Make sure you feel great, because only happy girls are the prettiest
EATING
I wish I had someone to tell me to eat during the day. The morning of my wedding we had hair and makeup happening while sipping on mimosas and chatting with my bridal party. And of course, I was consumed by happy nerves! Eating was literally the furthest thing from my mind. So when it came to dinner, I inhaled my meal because of near starvation! I think this would have been another area where a planner would have been super helpful.
PHOTOS
If your photographer doesn't request a shot list, make sure to make one. After my wedding, I realized I forgot to get a photo with both of my grandparents. It's the little things like this that get forgotten.
FAMILY DECISIONS
Are your parents trying to make decisions for your wedding that you may not agree with? This was something that I didn't know would be a thing. I thought I would get engaged and be able to plan my fairytale day. Yes, this is your wedding day and you want to make all the decisions but it doesn't always work out that way. Wedding days are also to spend time with loved ones. So if your parents want to invite that uncle that only your mom keeps in touch with, I would just let it happen.I understood that it was difficult for both of our parents to "give us away" so it was important to us to make sure our parents played a part in planning our wedding if that made them happy.
WHO TO INVITE
I don't know if you feel this way but when I got engaged, I was like, omg I have so many people I have to invite. My advice to you would be to do whatever you're comfortable with. You don't have to include everyone, like your fifth grade besty.
DECOR
I love a good DIY project so I figured why not make my decorations. Easier said than done. Two days before my wedding day I decided to make a boho DIY garland. Aside from the fact it was just a couple days before my wedding, my hands were killing me and I think my time would have been better spent elsewhere. Plus, we didn't even use the garland how I imagined. I wish someone would have told me it didn't matter if I made some decorations myself or not. I also wish someone would have knocked some sense into me because it was TWO DAYS BEFORE MY WEDDING.
Although it would have been helpful to know everything listed above, my wedding was the best day of my life. I got to marry my one and only and spend time with family and friends.
For all you out there planning your weddings, if you have wedding professionals to help you, and your friends and family to bring you joy, you will have an amazing day. If there is one take-a-way from this blog, don't sweat the small stuff, your wedding will be the best day ever.
xo
Karolina
Photography - Elizabeth M Photography
Planning - Pollyanna Events
Venue - Gallery O on H Street
Catering - Eco Caterers
DJ - DMV Premier Entertainment
Hair and makeup - Style Me Bar
Dessert - XOXO Cupcakes and Mama's Donut Bites
Transportation - Regal Limosines
Full wedding album on our Facebook page
IF YOU ARE NOT READY TO HIRE A PLANNER FOR YOUR WEDDING BUT STILL NEED GUIDANCE IN PLANNING IT, CHECK OUT OUR POLLYANNA PLANNING KIT! USE CODE: 'FIVEOFFKS' FOR A DISCOUNT!