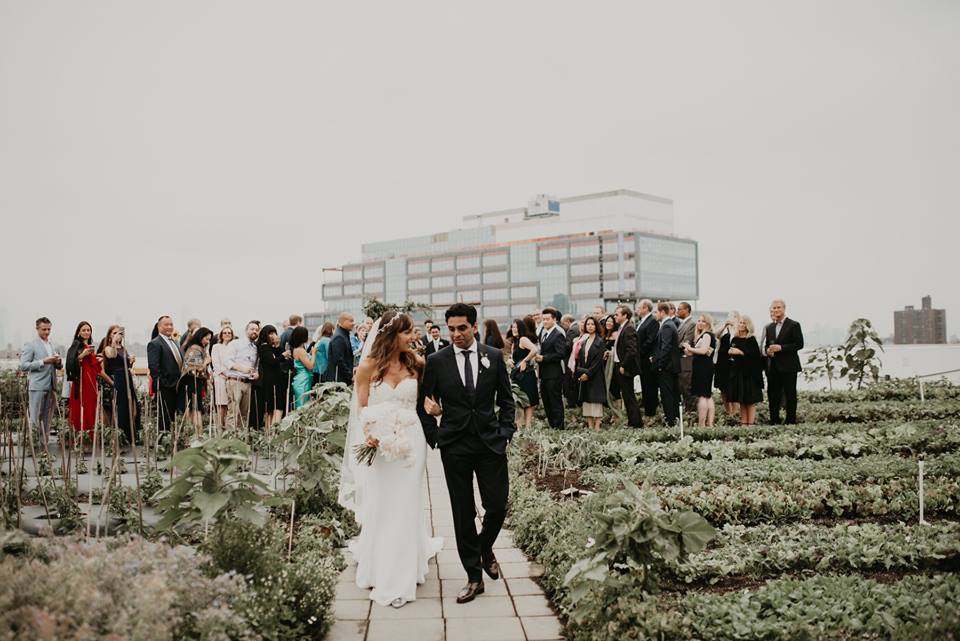 The journey from popping the question to getting married can be a confusing one, especially when it comes down to the financial side. This is why we have teamed up with Earnest to share the financial side of planning a wedding. We're here to break down everything you need to know about paying for a wedding from start to finish. If you've ever wondered "How will I afford this?", you're in the right place! Keep reading for our step by step guide on paying for your wedding.
PAYING FOR YOUR OWN WEDDING
With the average age of marriage on the rise many more adults are getting married at a time when they already have a stable job and an established savings account. Because of this, many couples are footing the bill for their own weddings, or at least contributing to a large chunk of the costs. If you have the savings already set aside, this is a great way to go. If your goal is to pay for your own wedding but your savings are a little short, why not consider picking up a temporary side hustle. From using your skills to freelance online, driving for a ride share service, or even just picking up a local part time job, there are plenty of ways to add some extra cash to the wedding fund.
PARENTS & FAMILY CONTRIBUTIONS
Although the old tradition of the bride's family paying for the entire wedding is certainly becoming dated, many parents still want to contribute financially to their child's wedding day. If your parents are in the position to do this, great! Before the wedding planning madness begins, sit down with them and discuss what they're willing to donate. Some parents will set a strict dollar amount they will contribute, while others will commit to paying for specific expenses, like flowers. Whatever they're willing to give, make sure you show that you're grateful for their support!
TAKING OUT A LOAN
If you don't currently have the funds on hand for your wedding expenses, a low interest personal loan may be a good option to look into. A loan could be helpful for you if you're planning a quick engagement and don't have the time to save up for all of the wedding expenses. Plus, as you pay off the loan you'll build up your credit, while still paying less interest than if you had used a credit card. Make sure both you and your future spouse understand the terms of the loan before you make a commitment. This can also be a great chance to practice making financial decisions together before you're married!
PUTTING DOWN YOUR DEPOSITS
Most wedding vendors will require you put down a deposit when you sign a contract to ensure both you and the vendor are committed for your wedding date. Make sure your plans are solid before you pay your deposit as they are rarely refundable. You should get proof of your deposits in writing or in the form of a receipt as well. Keeping your own accurate records will help avoid overpayment or other mix ups in the future. The due date for the remainder of your payment may vary so make sure you're keeping track of those as well. Most will be due ahead of the wedding day which will help avoid needing to rush around during the festivities and make sure everyone gets paid.
DON'T FORGET TO TIP
Don't forget to factor a tip into your budget for most wedding vendors. Weddings can already feel overly expensive, but tipping is important to give recognition to the people who helped make your wedding day happen. Wedding tipping etiquette can be tricky to decipher, but there are plenty of online resources to turn to for specific questions on how much you should be tipping different types of vendors. Our biggest advice is to write your thank you notes and organize your tips ahead of time and then assign a member of your wedding party (or planner if you have one) to distribute them at the appropriate times.
If you still have lingering questions about the financial side of wedding planning feel free to reach out to one of our experienced wedding planners or check out our all-in-one planning kit for advice!
xo
Sarah
Photography - Cheyanna De Nicola
Planning - Pollyanna Events
Venue - Brooklyn Grange
Catering - Fig & Pig
Florals - Rosehip Social
Ceremony music - Stringline Quartet
Videography - Brandon Cobian
Cake - Luckybird Bakery
Hotel - One Brooklyn
Hair + Makeup - Crystal Carrero
Rentals - Broadway Rentals