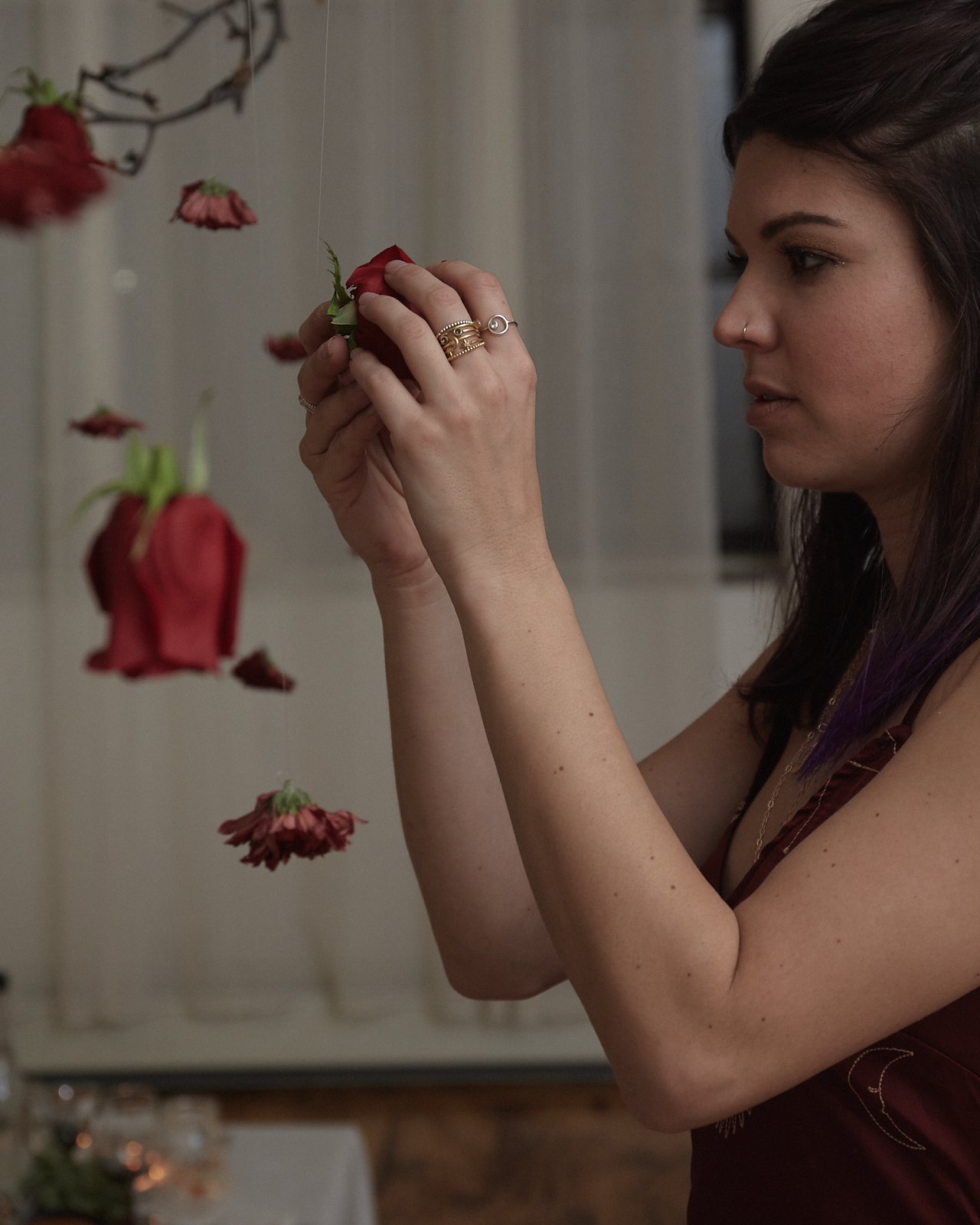 Recycle and reuse! Who says your wedding flowers have to be thrown away after the ceremony?
Don't you hate that after a big event floral arrangements get dumped in the garbage? Us too.
Did you know, the Green Bride Guide states that "the average wedding produces 400 lbs of garbage and 63 tons of CO2. With an estimated 2.5 million weddings per year, that is about 1 billion lbs of trash and as many emissions as approximately 4 people would produce in a year, in just one single day." -Sources: Botanical Paper Works, huffingtonpost.com, The World Bank
So, if we can help reduce floral waste, you're on the right path to helping preserve our world!
Here are some great ways to reuse your arrangements after the big day!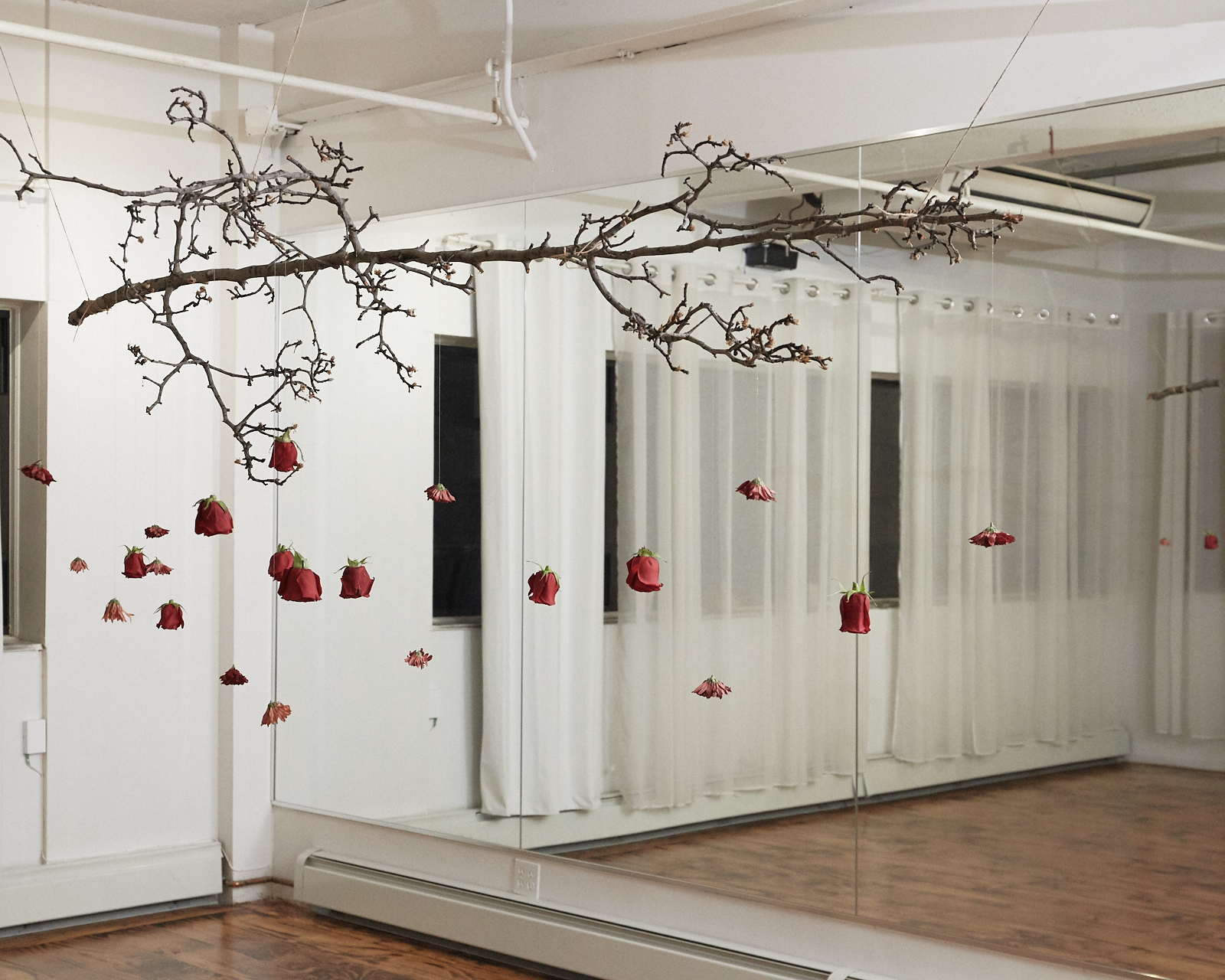 HANG THEM TO DRY AND USE THEM AS DECOR
Enjoy your flowers all year round by having them dried and hung in your home. Simply wrap some twine, ribbon or wire around the stems of a few of your favorites and hang them upside down. Place where you wish to have them permanently displayed if possible to avoid dried foliage breaking.
PRESS THEM IN A BOOK AND ADORN YOUR THANK YOU CARDS
This is one of my favorite ideas. You can press some flowers in a book and then add them in with your wedding thank you cards for each of your guests. A beautiful reminder of the event you shared together and a great way to embellish the card.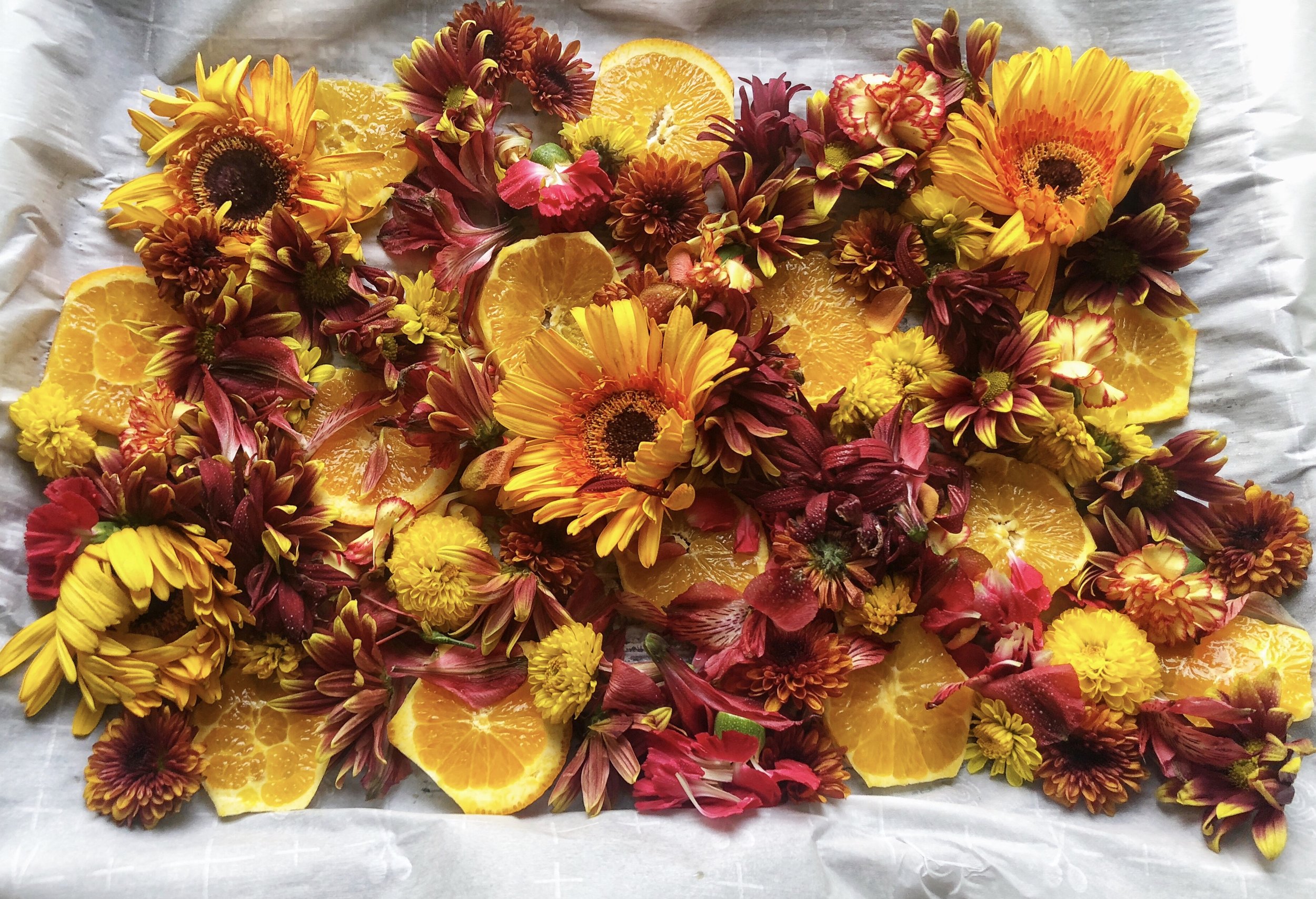 TURN THEM INTO POTPOURRI
Another way to enjoy your florals around your home after your wedding day is to make potpourri. Here's the recipe!
• Preheat your oven to 200 degrees.
• Lay out parchment paper on a baking tray.
• Cut your flowers of choice at the base of the bud and lay out on the tray.
• To add a richer fragrance add in your favorite spice (rosemary, thyme, or cinnamon etc) or some citrus fruits (lemon, orange, etc) thinly sliced.
• Mix your favorite essential oil with some water and spray lightly on top of the flowers.
• Bake in the oven for about 2 hours or until flowers are stiff. (Do not burn!)
• After cooled, lightly spray again with your essential oil mixture.
Display in your favorite bowl somewhere in your home and enjoy!
GIFT THEM
Encourage your guests to take home arrangements for their personal enjoyment!
Another option is to work with a company (like Bloomerent) that can gift your flowers to someone else getting married! How amazing is this? You do have to book with one of their florists but you barely have to do any work AND then someone else gets to share your flowers for their wedding. Another bonus, you receive 10% off for helping someone else save on their wedding flowers! This company offers services in many states across the U.S.
Not interested in working with Bloomerent? We have another option!
Looking for other ways to recycle your flowers? Think about donating your flowers after your wedding to someone in need. There are many companies (like Bloom Again Brooklyn) across the U.S. that provide these services. You schedule the pick up and they will come and pick up your florals and distribute them to nursing homes, homebound seniors, hospitals, etc.
COMPOST THEM
Finally, when the flowers' life has come to an end, don't throw them in the garbage…compost them! Flowers are a great natural mulch to mix into your compost and shouldn't end up in the trash.
We have found that some florists (like Molly Oliver Flowers) we work with come back after your wedding and pick up your flowers and compost them for you.
We have also worked with some venues (like The Brooklyn Grange) that composts any flowers not taken after each wedding and composts them.
Have more wedding questions about how to recycle? Shoot us a message! We love helping people learn the ins and outs of recycling when it comes to their big day!
xo
Serena
OTHER RELATED ECO-FRIENDLY + FLOWER POSTS LISTED BELOW!
How to Enjoy Your Wedding Day – Earth Day Edition
How to be environmentally conscious when planning a wedding
In season wedding flowers - what to look for, pricing and tips!
Photography by Eliot Oppenheimer
IF YOU ARE NOT READY TO HIRE A PLANNER FOR YOUR WEDDING BUT STILL NEED GUIDANCE IN PLANNING IT, CHECK OUT OUR POLLYANNA PLANNING KIT! USE CODE: 'FIVEOFFSM' FOR A DISCOUNT!