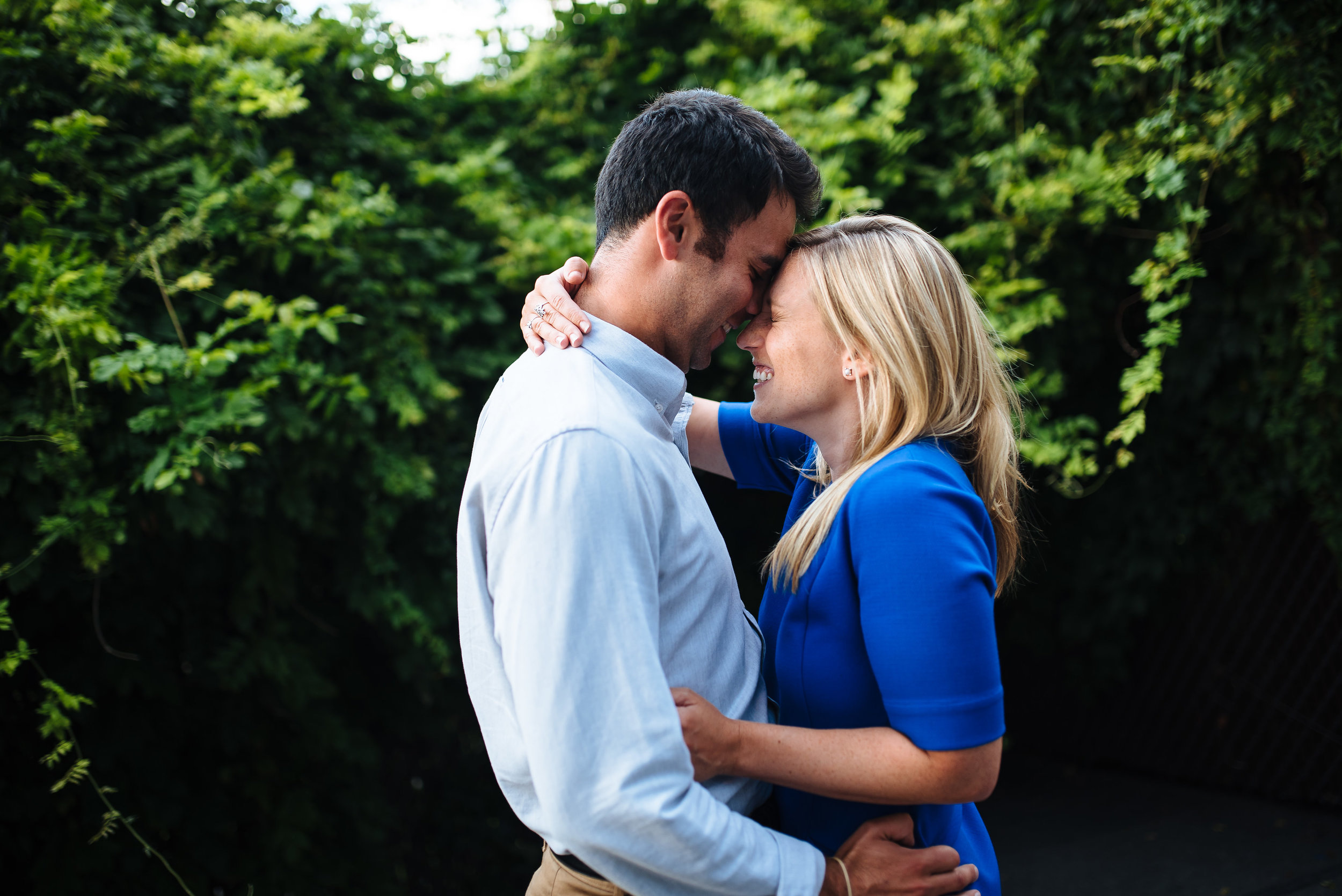 As much as we love to share our industry knowledge, tips, and tricks to help create the perfect event, we also wanted to take a step back and focus on what matters most: that you and your partner enjoy YOUR special day to the fullest. To help make that happen, we've dedicated an entire series on how to enjoy your wedding (or any celebratory event).This blog post is the first of this series. We hope you will follow along as we help guide you through this amazing time in your life!
How to enjoy your wedding day part one: Make it truly your own!
So you're engaged.
First off, CONGRATULATIONS!!! Now comes the arduous part… the planning.
Whether you choose to hire a professional planner for the entire process, month of coordination, hourly consultation, or you want to purchase our Pollyanna Planning Kit to take charge of the planning yourself with a little help from your friends here at Pollyanna Events, we think the first step should always involve figuring out how to make your big day truly your own. Here at Pollyanna Events, each of our weddings are focused on our clients' core values, sense of style and family traditions.
When you take a custom approach to the organization of your event, you will find that even the smallest details will all start to fall into place because the inspiration is already there – it's you!
No more pouring over magazines, websites, and Pinterest boards to piece together the "perfect wedding" — when you, your partner, and your story are the impetus for your special day, the focus becomes less on following trends and more on what is special to you.
We recently produced a beautiful wedding for a couple who used this planning approach to tell the story of their relationship. The couple planned their entire wedding in the neighborhood they lived and met. Their ceremony was held in the courtyard of the tattoo shop where the couple had gotten matching engagement tattoos done. After a beautiful outdoor ceremony, the wedding party paraded down the street for their reception which was held at the restaurant where the couple shared their first date, but not before stopping in for a drink at the bar where they first met!
From the ceremony and reception sites down to escort cards, florals, and even vows, every detail is an opportunity to not only incorporate your tastes but also share your story.
When your wedding is a reflection of your partnership, you remove the need to look to other weddings for comparison or validation. Living up to an immeasurable standard can be one of the most stressful experiences in planning a wedding, but thankfully, it's also one of the easiest to ameliorate.
We hope this information will help guide your decision making, ease your mind, and, ideally, result in a stress-free wedding!
Stay tuned for further blogs in this series where we will continue to share our tried-and-true tactics for enjoying your special day.
If you have any questions or want more information on a specific topic just give us a shout out. We're always here to help.
xo
Juliet