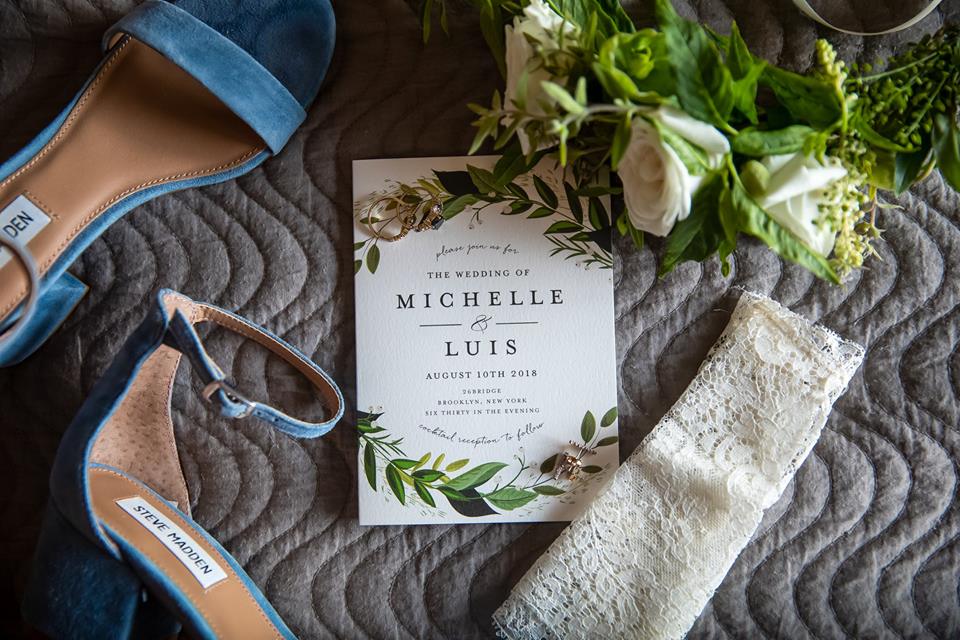 Do you love floral arrangements? Do you wish you could fill your event with beautiful flowers and foliage—or even your home!—but are perplexed at how to afford it?
It's important to note, we love florists and highly recommend them for the weddings we coordinate, but also understand that when you're on a budget, it is more important to feed Aunt Sue than have flowers throughout the event. Yet this is your event! You should be able to have everything you want and more, whether it be a social function or your wedding, you shouldn't have to choose. We want to help you eliminate the stress that comes with trying to have it all by providing you with DIY tricks and tips to create the event you want.
Floral art doesn't have to cost a hefty price! Yes, professionals have a keen eye and know where to buy in bulk, but there are other efficient ways to ensure you have the little beauties you desire. So you're thinking…where can I buy flowers at a low cost that is effective for my budget? Two words: TRADER JOE'S.
Trader Joe's carries a fairly large supply of foliage, bouquets and flower arrangements. Yes, you are subject to their selection, but the range of color variation, shape, and size is quite large. At any given time they have not just a large assortment of flowers, but eucalyptus, flowering branches, berries, baby's breath and more. I regularly visit Trader Joe's for my floral needs and can get away spending only $25.00 to make 6-8 large arrangements. Flower bundles and bouquets at Trader Joe's run from $3.99-$9.99. When I have attempted to purchase flowers at other grocery stores or flower shops, the bouquets start at $10.99 and individual flowers usually start at $2.00 a piece! Insanity!
So you have your flowers…now you're thinking, ok…what do I put them in and how do I arrange them? Better yet, how do I arrange these where they will stay placed strategically where I want them?
I have an answer for that too! So, there are many different containers you can use for your florals. This week I used mason jars, old perfume bottles, a beer can and a whiskey decanter to display mine. The possibilities are endless! Say you want matching containers but don't want to pay an arm and a leg. No problem! Buy a pack of mason jars at Target or on Amazon. A pack of 12 usually will run you just under $20.
Lastly how do you arrange them where they will not fall out of place? In my practice, I have discovered 3 efficient and low cost ways to hold my florals in place.
1. Avocado or Fruit Netting Bags
-You can find these nets holding together a pack of avocados, oranges, potatoes and more. This is a great way to recycle something that is normally just thrown away. Also, note these are a tad tricky if you don't have them tightly secured due to their flexible form! I found the easiest way to use the bags was to cut a piece to size, lay it across the mason jar opening and then screw the silver ring around the jar to securely hold the netting in place.
2. Rubber Bands
-Such a great invention! I have a weekly subscription to the New York Times and save the rubber bands from each subscription to use on my florals. Also, most bundles you buy at the store are wrapped with a rubber band, so you can just reuse the one it came with. A lot of people swear by rubber bands as the best way to hold your florals together. I myself do like that they can hold your arrangement exactly how you put it together with no movement. However, with this option be prepared to make your arrangement in your hand and have to wrap the rubber band around each stem, twisting and wrapping back and forth until you have created a web with your rubber band around the bottom of your bouquet. Also, know that you need to fasten the band higher up on the stems to properly secure the flowers from moving while also making sure the band can not be seen. In this case, it's best to use a green rubber band if you can, so It blends in easier.
3. Chicken Wire
-You can find chicken wire at a hardware store like Home Depot, or again simply order off Amazon. Chicken wire is probably the best option for an arrangement if you need something sturdy, don't want to make the arrangement in your hand, and if you don't want to see what's holding your florals together. For chicken wire you simply (carefully) cut a small amount to wrap into a ball like shape and place in the base of your container. Make sure it sits securely in the bottom so it can properly support each stem in your arrangement. Keep in mind you will see the wire if you are using a clear container! In this case you can tie ribbons around the outside or lay foliage along the inside of your container to block your view of the wire.
We hope this information will help guide your decision making, ease your mind, and, ideally, result in a stress-free wedding!
If you have any questions or want more information on a specific topic just give us a shout out. We're always here to help.
You may have noticed we talked about recycling and reusing certain products to make your floral making process easier. We are big believers in this! If you would like to read more about cutting down on waste you can check out our latest blog eco-friendly wedding ideas.
xo
Serena