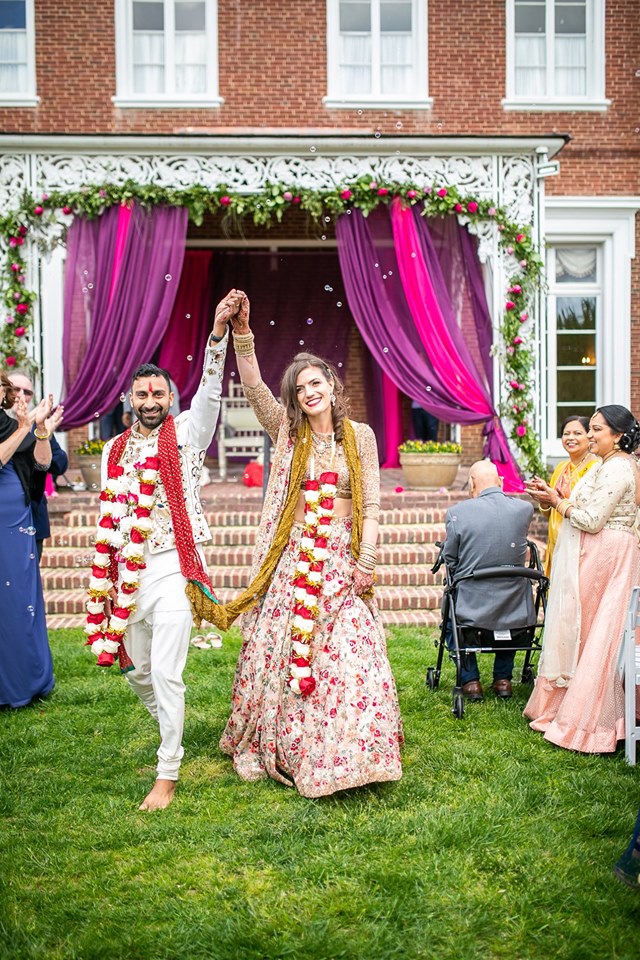 According to Ally, money is one of the leading causes of stress in a marriage.
We want you to plan your wedding within your budget so you don't start out with money stress. So today we are sharing 7 items couples often miss when creating their wedding budget. Let's get you up to speed on these items, so you know everything there is to know about budgets, and are well prepared for this crazy yet exciting journey you are about to embark on.
1. Postage
This is a big item that I forgot for my wedding! The additional cost for postage clearly depends on the size of your wedding and can be costly. If you have a 200 person wedding you can expect postage will be expensive, and the price tag will continue to rise depending on the weight of your invites. I would over prepare for this expense, planning for two to three stamps per envelope. It's always better to be over prepared than under.

2. Microphone
Most assume this expense is automatically included in their DJ or band package however some music companies do not include this even in their basic packages — it is an add-on. Be sure to read the details of your music package to see if a microphone is included. If it is included, often there is only one and it is usually corded. If your music vendor will have multiple set ups on multiple floors or your ceremony is outdoor and dinner and dancing is inside, you very well may need a second microphone.

3. Welcome bag drop off and hand out fees
I feel like most people don't talk about this one and I have found hotels have failed to mention this fee until the bags are already created. When you are choosing your hotel blocks, ask them if they charge for welcome bag drop off or for handing them out to guests — I would even go a step further and find out what their process is for distribution. When attending weddings, I have had many experiences where hotels have either forgotten to give me a welcome bag or accidentally gave me the wrong welcome bag. If you are paying for this service, you want it done right, so figure out if you need to provide a solution to better your chances of successful welcome bag delivery.
4. Hair and makeup trials
For those of you getting hair and make up, this is an expense you'll want to remember. When booking hair and make up I have found most think about their own hair, make up, tip, and if they are paying for anyone else but totally forget about their hair and make up trial. Now, a trial is not mandatory but it does provide you with a calming feeling knowing you have already spent time with the person that will do your hair and make up. You will have a better understanding how they work and you have physically seen them do your hair and make up. You don't want to start your wedding day off with any surprises!

5. Outfits for rehearsal
Ah, another one I forgot for my wedding! Thankfully you have me to prepare for yours. : ) Don't forget to include any additional outfits you need to purchase for your wedding festivities prior to the actual wedding day. This includes any shoes or accessories too!

6. Tent floor
Having any festivities outside, specifically during the rainy or hurricane season? If so, you will want to plan for a tent floor. This is a BIG expense, and one that most couples aren't aware of. But, if it rains on your wedding day, you will be very very thankful you got that tent floor.
We once had a wedding where our couple did not want to spend the extra money for a tent floor. If I remember correctly, their tent floor was around $10k. Sadly, it poured on their wedding day, leaving the grounds at their venue pretty soggy and in some areas totally flooded. Having coordinated many events, specifically many at this venue space and having worked multiple times with the caterer for this event, I knew everything we would have on hand if we ran into a flooding issue. We like to prepare for multiple back ups just incase! We took the rubber-holed kitchen mats (that cooks usually stand on) and laid those out over the flooded area and then took the venue's floor mats (basic grey mats with a black rubber lining along the edges) and put them over the rubber mats to make it look like there was a walkway from one tent to the next, where the flooding had happened.
7. Feeding your vendors
Don't forget to include your vendors into your final guest count as they need fed too! We find that most couples forget this little detail. This cost will vary based on what you feed your vendors (a box meal or the same meal your guests get). Also, check your vendor contracts! Some vendors specifically require a 'hot meal', meaning they require the same meal your guests get vs a boxed meal. Another item to consider when adding your vendor count to your guest list is making sure none of your vendors have any serious food allergies or are pregnant as this may alter their meals (and possibly pricing).
xo
Sarah