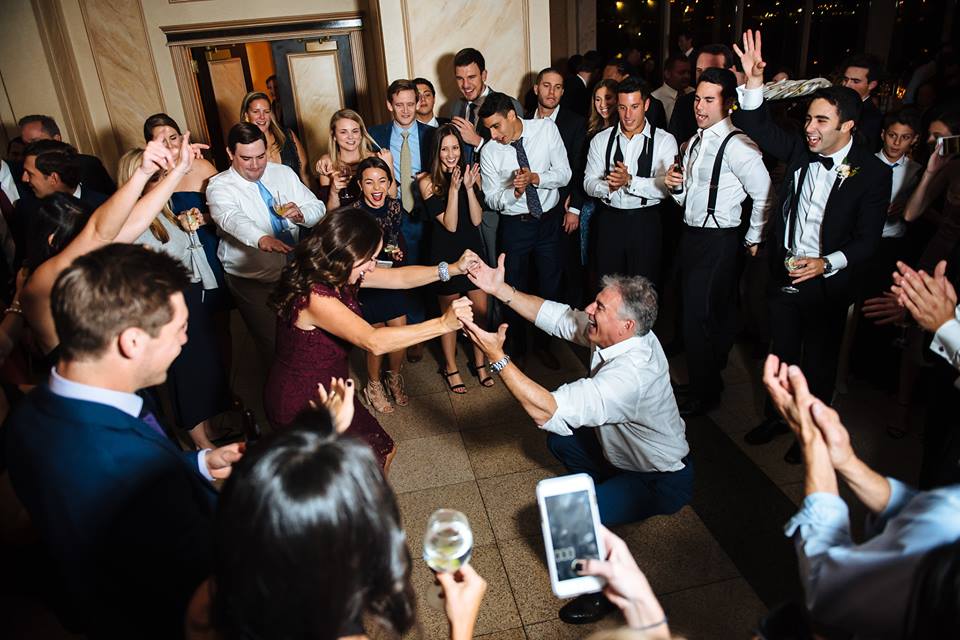 There are a lot of additional costs when it comes to hiring your wedding vendors. We want you to be educated and feel confident you aren't going to miss any big details when hiring your vendors. So today we are sharing five commonly overlooked additional costs when hiring a DJ/band for your wedding.
MC services
If you have announcements planned for your wedding (e.g. introductions to your dinner, speeches, cake cutting, etc.) you will need to let your music vendor know because not all music vendors include this in their packages. Having these MC services could come in handy especially if your event is spread out over multiple levels or you are holding your event inside and outside. Having someone there that can make announcements to lead your guests in the right direction really helps to make the overall day run smoother.
Microphone
This item is also not always included in music vendor's packages. Sometimes we will find they have one mic included but additional microphones are extra. Or, we find they have a corded mic included in their packages but if you want a cordless mic, a lapel mic or a mic stand those are extra.
Additional speaker
We find that a lot of couples don't think about needing additional speakers at their weddings. They hire their music vendors and assume they know the venue their wedding will take place at and will bring the appropriate equipment, however, this is not the case. It is your job to inform your music vendor the layout of your event and where music will take place so that they can quote you properly and bring the right equipment on the wedding day. For example, if your ceremony, cocktail hour, and/or dinner/dancing are in different areas, your music vendor will need to set up speakers in all of those rooms. This will allow them to play ceremony music, cocktail music and announce when and where guests head to for dinner and then their main set up where dinner and dancing would take place.
Delivery
Sometimes we will see music companies charge extra if the load in/out location at your venue is complex. For example, if they have to unload up various flights of stairs with no access to an elevator. This may increase their staff for delivery or the timeframe would increase having to pay their employees for a longer amount of time. This is where the extra fee comes in.
Set up
Most music vendors include 1 hour for set up in their contracts. However, it is important to keep in mind if your music vendor is not playing for your ceremony and just for the dinner and dancing portion of your evening, you may need to consider additional set up hours. Specifically if your load in spot is in a central location or near your ceremony location that it could interrupt your ceremony. This would require addition set up time.
xo
Sarah